ABOUT THE GROUP
Alissa Group established in the 1940's, by Abdulatif Alissa with a primary focus in textiles and food stuff trading, over the past decades, Alissa Group has developed into a diversified trading completed group.  later, in the late 1940s, when the Kingdom was just trying to have a place for itself in the economy world map, Sheikh Abdullatif Al Issa noticed the enormous potential of this sector, so he started by panning a strategy includes diversifying the company's activities, trading in the global transportation sector as well as participating in the privet transportation sector.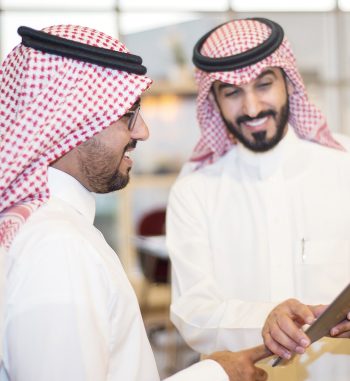 SOCIAL RESPONSIBILITY
The Group has always strived to establish and maintain social responsibility bases by targeting employees and various Saudi society segments. So it will be able to be a source of continuous growth and continuous development in society. We are working diligently to create long-term rules in order to accomplish our social responsibility towards the employees of the group and many social segments of the Saudi society. As a result, the group will become an effective and vital source of growth and development in Saudi society.